Cultural awareness & competence
31/08/2021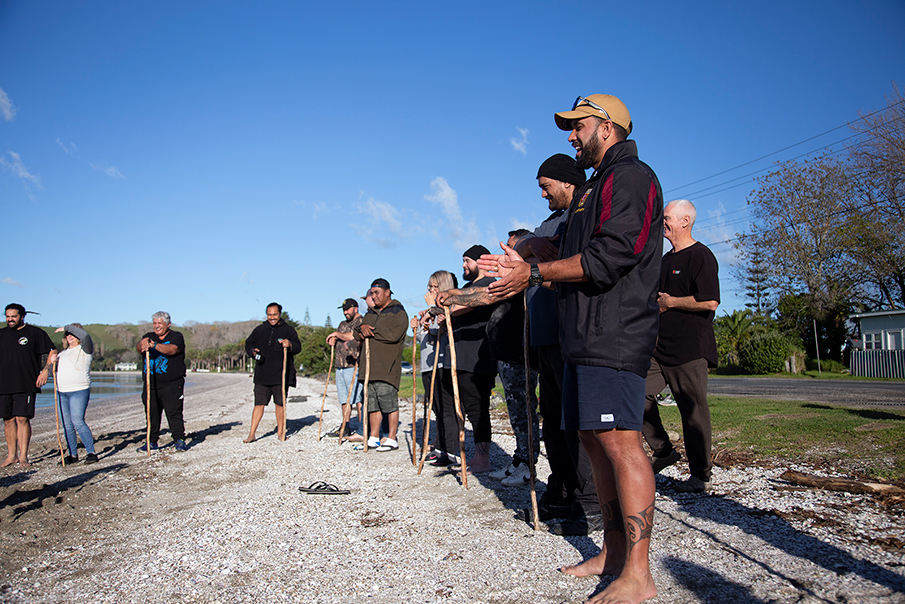 Keeping New Zealand communities operating, thriving and ready for the future means creating an environment where Māori thrive, because its better for our people, our whānau, our communities, our business and our country.
"As we are a growing diverse business, I want our senior leaders to be more informed and educated when it comes to Māori protocols, culture and history." Steve Killeen, CEO, Downer New Zealand
The cultural competence initiative was developed with the intention of embracing the company's heritage and culture and integrating aspects of Te Reo and Tikanga Māori in interactions with employees, customers and business partners. Specific goals included embracing diverse cultures, recognising that Downer's large government client base has a requirement to work in partnership with Māori and increasing its capability would be helpful, and enhancing established relationships with Iwi through existing employment and development programmes. Māori make up 24% of our New Zealand workforce, and it is important to us to enhance Maori representation at all levels of the business by working alongside Te Puni Kōkiri.
Te Ara Whanake and Te Ara Māramatanga
Cultural competence activities have been built on a foundation created by Te Ara Whanake, a Māori leadership programme launched in 2014 focusing on developing Māori leaders in a Māori context.
While non-Māori leaders have always been invited to participate in Te Ara Whanake, growing demand for the programme led to the development of a new programme, Te Ara Māramatanga. This 24-hour marae-based immersion programme is designed and facilitated by Downer employees. It includes Powhiri, Tikanga, Waiata, Te Whare Tapa Whā model, an introduction to the Treaty of Waitangi and Poroporoaki.
Both programmes have been embraced by senior leadership, who have attended themselves and showed support for participants, and are overseen by Nga Kaitiaki o Te Ara Whanake, Downer's Māori Leadership Development Advisory Board. The Board was created at the same time as Gabe Moana was introduced as Downer Kaumatua. It is made up of 10 members from across all Downer business streams and includes three Downer executives as well as Gabe and two participants from the very first pilot Te Ara Whanake programme. Cultural competency initiatives have been included in key leadership events, and a full-time role has been established to support all the activities that have grown out of the programmes.
Since their launch, more than 800 people benefited from these initiatives.
Industry recognition
In 2021, Downer New Zealand has been highly commended in the leadership category of the Diversity Awards NZ.
"We work in diverse communities across the country, acknowledge the special place that Māori hold as Tangata Whenua in Aotearoa New Zealand and we are building a workforce that is reflective of our local communities and of our values as a socially responsible organisation. This is evidenced through the consistent executive sponsorship, which is also reflected in recruitment messaging, education and awareness strategies, role modelling, our leadership and development programmes and the Downer Standards of Business Conduct." Debbie Kirby, General Manager People and Culture, Transport.
More details here.