Kaikōura Earthquake case study
08/09/2021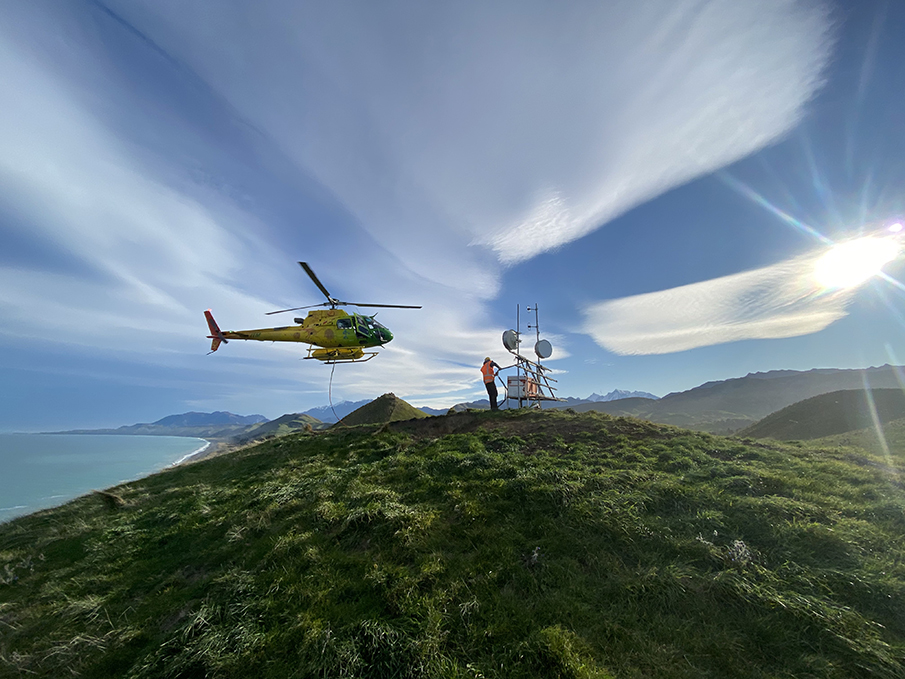 Kaikōura Earthquake case study
Context/Challenge
The devastating Kaikōura earthquakes of November 2016 severely damages the town's coastal route, and resulted in the closing of all three road access routes into and out of Kaikōura. The catastrophe caused damage to 194km of road and 150km of rail, with large sections of the rail line actually pushed into the sea.
Downer joined an alliance called the North Canterbury Transport Infrastructure Recovery (NCTIR) Alliance to repair and rebuild the damaged road and rail infrastructure.
Solution
Downer's Automation team designed, licensed and built a UHF data & voice network for the closed Inland Road, and were on site installing it on the Wednesday (and following few days) after Monday's earthquake.
At the peak of the rebuild Downer Automation's Radio department provided 30× digital data and voice repeaters, 1000+ mobile and mostly portable radios being used simultaneously across hundreds of work groups.
We installed Solar and generator power at numerous remote sites, Wi-Fi and cellular backhaul, PTZ cameras, fibre, UHF data backhaul and other smart technology to support NCTIR in the days, weeks and years after the Kaikōura Earthquakes during the rebuild.
Key outcomes
Downer's contribution to the 1,700 workers and 2 million work hours assisted in the re-opening of State Highway 1 and the rail line, approximately one year after the devastating event.
Downer was the Category Winner for Technical Excellence and Category Finalist for Project Excellence at the Radio Frequency Users Association of New Zealand Inc. (RFUANZ) 2018 awards.
The wider project was also recognised globally as recipient of the Institution of Civil Engineers (ICE) 2018 People's Choice Award. This competition was previously only open to projects in the UK, but was opened to international projects to mark ICE's 200th anniversary.
The Tararua Radio Network Build is part of Downer's wider strategy for the National Radio Build. Take a look at how the work undertaken by Downer's Automation team is improving safety on the ground, and value to the community.