Gabe Moana Member of the New Zealand order of Merit
14/09/2021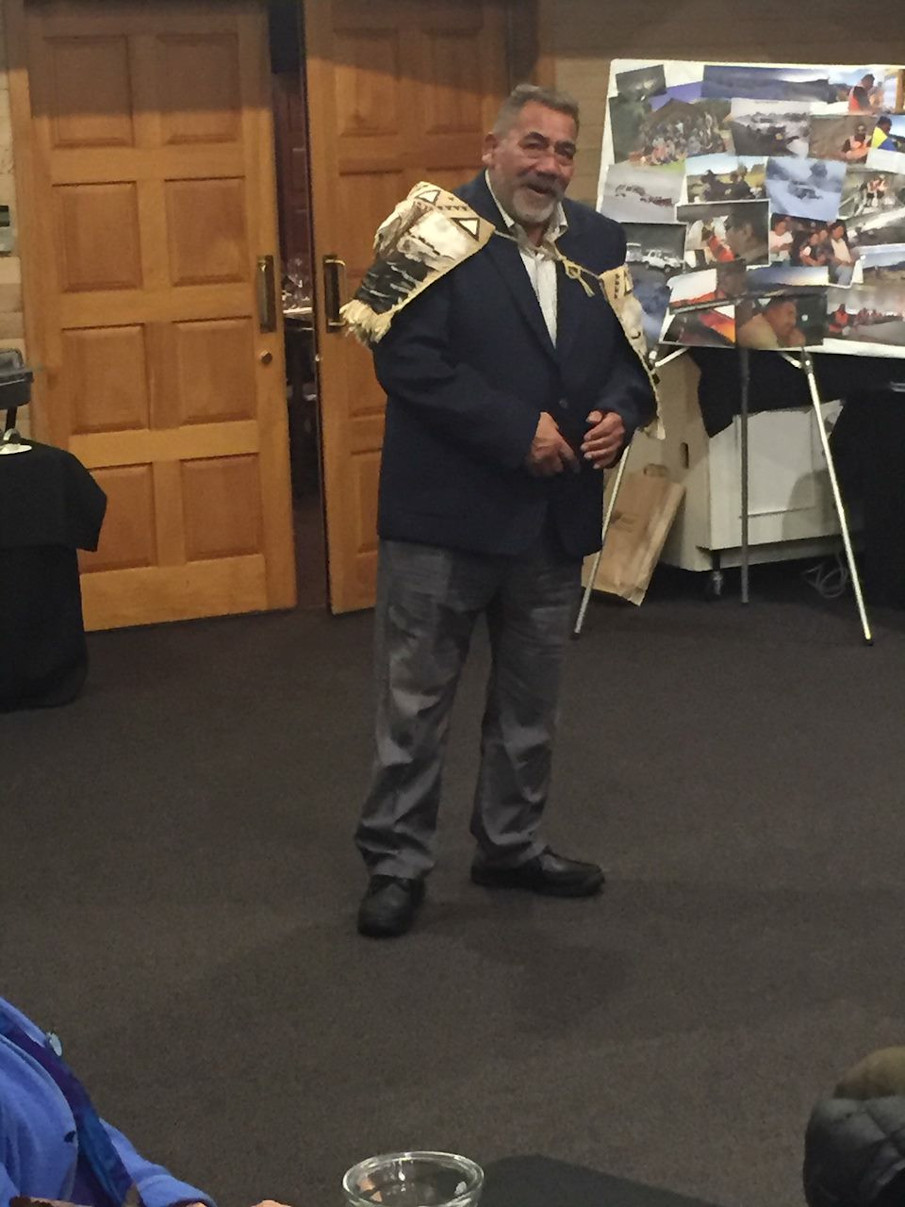 Downer stalwart, Gabe Moana has been recognised in this years Queen's Birthday honours list and been made a member of the New Zealand Order of Merit for his services to māori and governance.
This is fantastic recognition for the work that Gabe has undertaken over many decades! Kāore te kumara e kōrero mō tōna ake reka, below is a small part of the commentary about Gabe's honour. The full story can be found here- https://www.teaomaori.news/honours-list-recognises-hardworking-community-heroes
Kaumatua and rangatira
Gabriel Pikiao Edward (Gabe) Te Moana has been made a Member of the New Zealand Order of Merit for services to Māori and governance.
The Turangi resident has contributed to Rereahu, Maniapoto and Tuwharetoa iwi as a kaumātua, Chairperson, Trustee, historian, Reo Māori exponent and rangatira of whanau affairs.Mr Te Moana is constantly called upon within these iwi for assistance and guidance in whakapapa, tikanga, Te Reo, traditional plant medicines, Māori folklore and oral history.
He is Te Hape Marae Chairperson and has been involved with capital works projects in marae developments over the years. He is an advisor and marae chairperson on Te Maru o Rereahu Iwi Trust, working towards the Iwi's Treaty settlement and post-settlement governance entity. He has been a representative for Rereahu in an advisory role during the claims process with the Maniapoto Maori Trust Board.
He has been involved with Taringamotu Otamakahi Trust Farm since 1979 as an executive and advisory trustee, and as chairperson since 2009. He has been employed with Downer since 1976 in various roles and has been a member of the Downer Māori leadership board, Ngā Kaitiaki O Te Ara Whanake, ensuring Māori were better represented in leadership roles at all levels and facilitating six Māori leadership programmes.Te Moana has been called upon to advise on tikanga by community civic leaders, emergency services, and education and health providers.
Executive General Manager - Transport Services, Craig West, spoke with Gabe this morning, and said "This honour and recognition is truly deserved and I couldn't think of a better recipient than Gabe... We are truly honoured to have you as our kaumatua and guiding us on our journey."
Gabe said that he did not start this journey for rewards but accepts the honour in acknowledgement of those that have belief in him.
Congratulations Gabe !​​​​​​​