Cobham Drive Bay Connection Stage 2
13/07/2021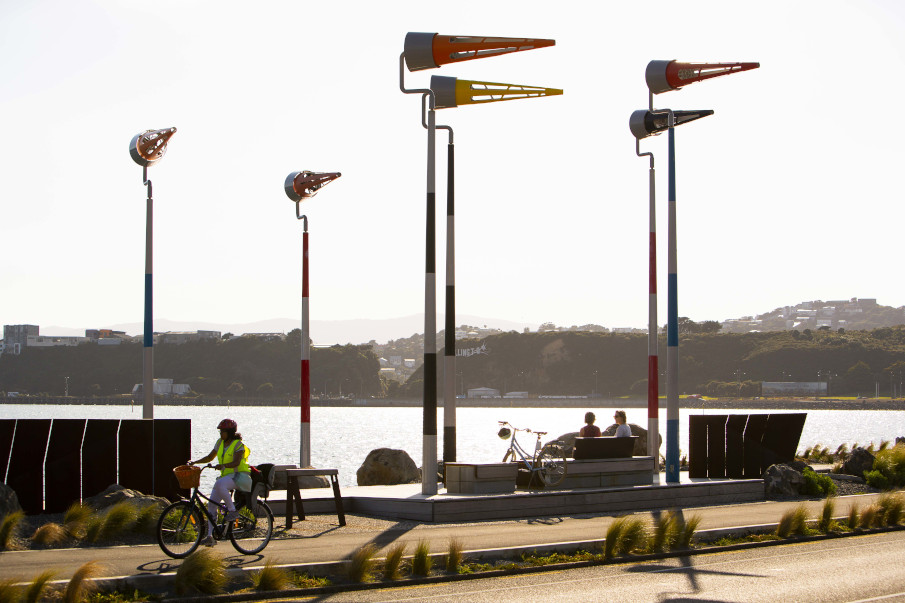 context/challenge:
The Cobham Drive Bay Connection is a $10M newly developed two-way off-road cycleway and separate footpath that is part of the Government's Urban cycle ways programme and the Wellington City cycle ways programme to build a safe and connected cycle network. The design goal was to improve safety, upgrade the resilience of the coastline and enhance the area as an attractive gateway to Wellington City. Downer was awarded the contract to construct a three-meter wide two-way cycleway and a separate two-meter-wide walking path between Shelly Bay Road and Evans Bay Parade. Partway through the programme, a variation was required to construct a new rock revetment along the foreshore with over 9000TN of rip-rap armour and underlay rock. The additional future-proofing work was required to further improve the resilience of the coastline in what is an exposed area.
solutions:
A multidiscipline brownfields project, the pathway included the following key elements:
A new 1.5km cycleway and separate footpath inset with decorative shells
Recycled timber seating and benches
Corten steel panelling and architectural lighting components
Purple heart timber decking platforms
Focusses areas with high spec architectural honed precast concrete components
Featured structural viewing platforms
Architecturally designed landscaping
Positive safety changes of how people can move along SH1 from Wellington airport to Wellington City
This project showcases Downer's collaborative contract management, ability to overcome challenges, flexibility to changes in design and partnered environmental management approach. We overcame many challenges, including a significant design variation for the construction of a new revetment wall. We also worked closely with Council and DOC on environmental protection, including penguin management, working with contaminated ground and inclement weather.
key outcomes/value delivered:
This project highlights our ability to deliver a high profile community project focussing on environmental management, protection of people, excellence in engineering and collaborative contract management.
As a popular commuter route from the East and visitor and recreational destination, the route forms part of Tahitai and Te Aranui o Pōneke/ the Great Harbour Way. As a gateway to and fromWellington Airport, the newly constructed pathway has transformed the area into a beautiful entrance to the city and the Wellington harbour.
The successful completion of the project demonstrates:
Collaborative contract management style that produced excellent outcomes across delivery and built trusted relationships across all stakeholders
Excellence in engineering in delivering 1.5km of pathway along a busy SH1 road
Overcoming challenges including variations, changes in design and extensive environmental management through expert planning
Absolute commitment to Zero Harm with a heightened risk of CoPTTM Level 2 road that remained open to the travelling public throughout works
Driving greater social outcomes by using local subcontractors and suppliers
Technical expertise and the ability to problem-solve through a redesign that reduced risk and provided cost savings for Wellington City Council
Aesthetically pleasing, quality outcomes in line with contract objectives
Environmental stewardship, partnering with local environmental advocacy groups on joint ownership to protect our indigenous species and nesting penguins, as well as other environmental practices to minimise our environmental impacts
Construction of the new two-way bike path and separate footpath now provides a safer and more enjoyable area for everyone. The beautification elements of landscaping, planting, seats, and bike parking now provide places where people can enjoy the views.
"it is fantastic to see this important section of the walking and cycling route from the east complete and in use." Deputy Mayor Sarah Free