ENVIs Innovation Award
31/07/2021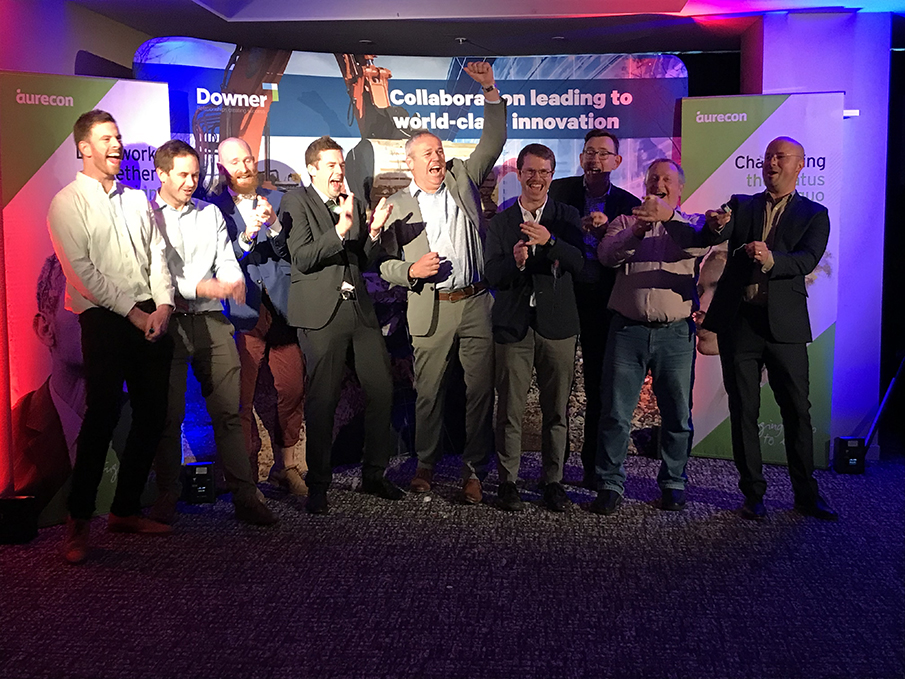 This award is a testament to the collaborative effort between KiwiRail, Aurecon and Downer to create digital technology that goes beyond what's ever been done before in New Zealand and Australia.
The digital innovation in this project achieved breakthrough innovations on Trentham to Upper Hutt, which provided game-changing safety and productivity benefits for working in the rail corridor. Key innovations include machine control and avoidance technology, clash and service strike avoidance, and a process for upfront as-building.
Digital tools developed on this project will contribute to a more resilient, productive rail sector, and have the potential to enhance outcomes on other infrastructure projects in New Zealand.