Downer showcases excellence at Civil Contractors Awards
09/08/2021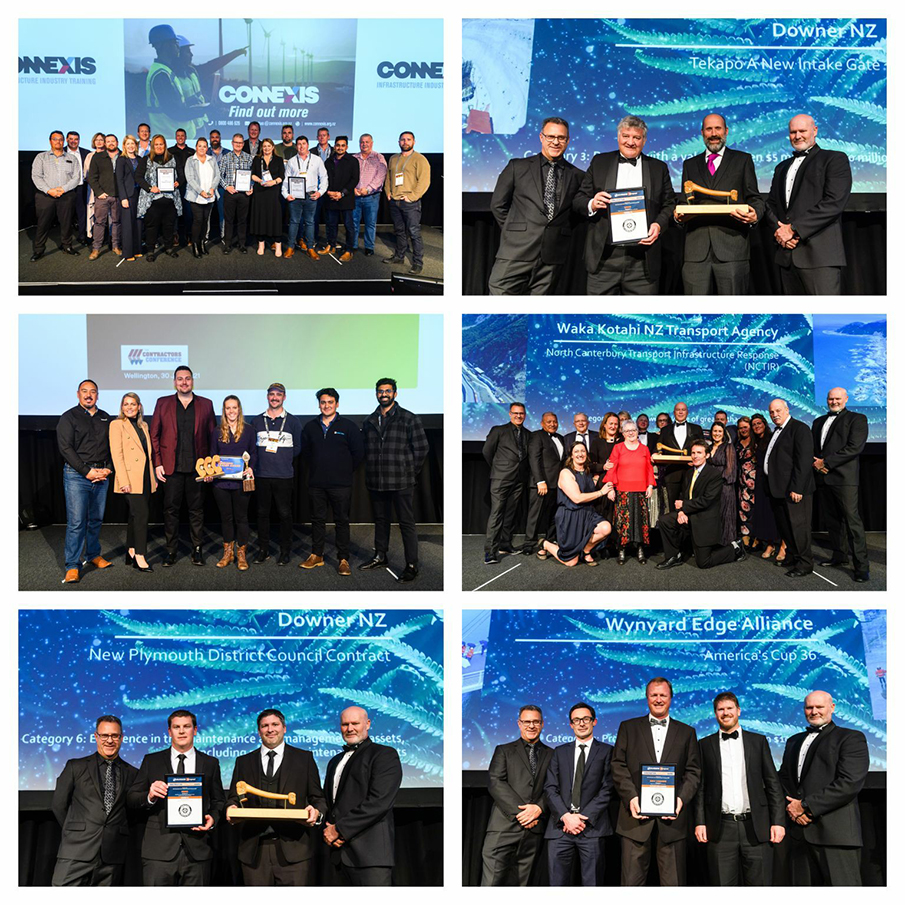 Downer secured three awards at the 2021 Civil Contractors New Zealand Hirepool Construction Excellence Awards, with 12 project nominations and three individual people finalists. Held in front of a sell-out crowd of more than 500 people at The Contractors' Conference in Wellington on 30 July, the awards celebrated the best of New Zealand's civil construction industry.
Facing strong competition, Downer received three awards including:
Category 3 for Tekapo A New Intake Gate
Category 6 for the New Plymouth District Council Road Maintenance Contract
Winner of the Connexis Civil Industry Training Awards – company turnover $100M+
The company was also part of the Wynyard Edge Alliance which received a highly commended in Category 5 for the infrastructure designed and constructed for the 36th America's Cup, and played a significant role in the North Canterbury Transport Infrastructure Recovery (NCTIR) Alliance's Kaikoura earthquake response, which won category 5. Robert Matete, one of Downer's Construction Supervisor's, was a finalist in the Z Energy Personal Improvement Award, and Nipun Jayaweera, Regional Engineering Manager and Nikhil Vishwanath, Technical Implementation Manager were finalists in the Z Energy Emerging Leader Awards.
Commenting on the awards, Craig West, Downer Executive General Manager – Transport said, "It was a fantastic achievement to have 12 of our projects nominated and three of our people recognised as finalists in the Construction excellence awards. This is recognition for the fantastic work these teams continue to deliver with our clients all over Aotearoa. To have this many finalists and to be awarded these awards is really pleasing and rewarding for all of our teams."