Connexis Industry Excellence Awards
08/12/2021

We are delighted to announce that two of our Utilities team members, Bevan Livingston and Sanil Prasad, were named finalists/winners in the Trainee of the Year Award categories at the virtual Connexis Industry Excellence Awards celebration last night.
The awards celebrate the best and brightest trainees working in the Electricity Supply and Telecommunications industries.
Hawera-based trainee line mechanic, Bevan Livingston, was recognised in the Distribution Trainee of the Year award category, for his strong work ethic and exceptional leadership skills.
Bevan is an exceptional trainee who makes the most of every opportunity he can grab to get hands-on knowledge and always delivers his work in a timely manner. He is a helpful and collaborative team member, always supporting his fellow trainees both in the field and within the training room.
Bevan has been working at Downer since 2019 and holds a New Zealand Certificate in Electricity Supply Level 2 qualification. He is currently working towards a New Zealand Certificate in Electricity Supply (Line Mechanic Distribution) Level 4 qualification.
Telecommunications Technician, Sanil Prasad, was nominated for the Telecommunications Trainee of the Year award category, due to his drive and enthusiasm about industry training. He is an exceptional team member and he is always reminding other learners within the industry that they are able to complete anything they put their minds to.
Sanil is a fault-man, cable locator and installer of both copper and fibre throughout the Eastern Bay of Plenty area from Matata to Hicks Bay. Sanil has a fantastic work ethic and he is always striving to do his best and looking to advance his knowledge to excel in all areas of the industry.
Sanil has been at Downer since 2019 and recently completed a NZ Certificate in Telecommunications (Copper Strand Level 3 and will be working towards his Fibre Optics Level 3 qualification in 2022.
Congratulations to both Bevan and Sanil on this fantastic achievement! We are so proud of you!
Sanil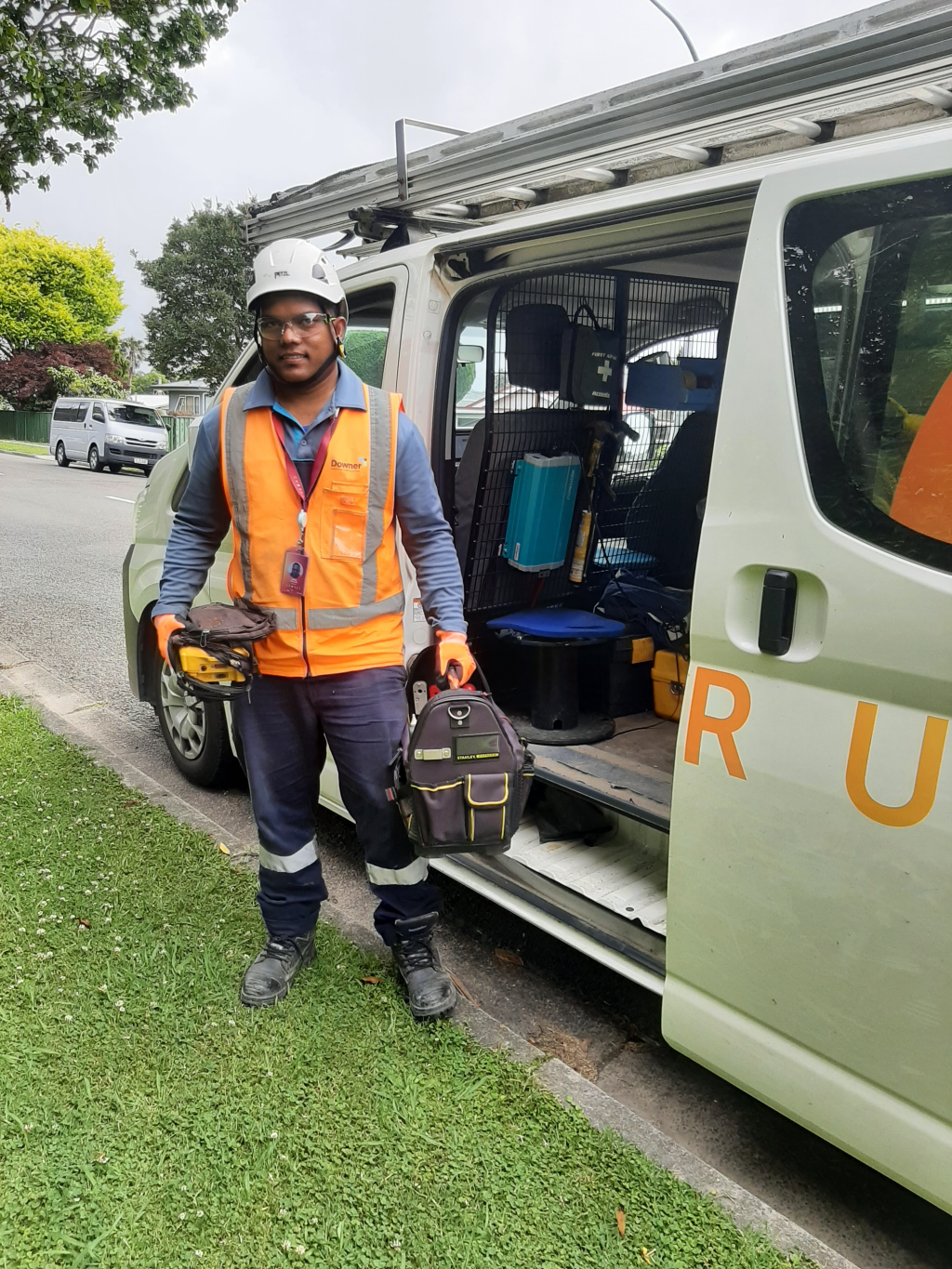 Bevan