AE Smith reaches new heights
14/04/2021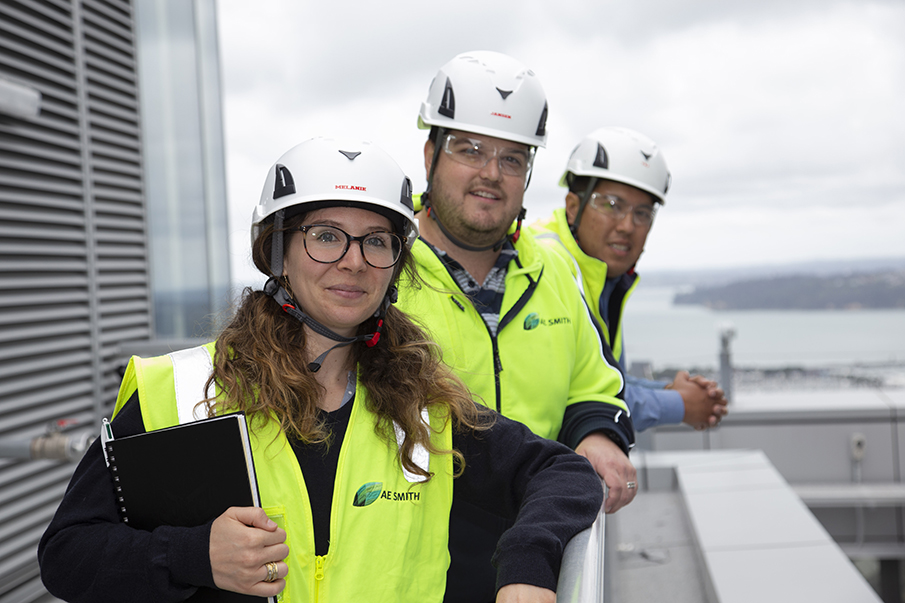 Our AE Smith team will soon wrap up their base build and fit out work for Downtown Auckland's iconic Commercial Bay corporate offices and shopping precinct.
The project involves modifying the primary structure (base build) of Auckland's second tallest skyscraper and fit out installations for each of the building's 38 occupied floors. We have 25 colleagues working to install all the electrical, piping, heating, ventilation and air conditioning systems for 37 corporate clients, and 30% of the retail stores on the bottom two levels.
Project Manager, Melanie Leblond, said: "The multi-million dollar project represents one of AE Smith's most significant contracts, taking us to new heights! We work closely with our client, Fletcher Construction, as well as 37 clients, one per floor, to meet their specific requirements for the fit out of their corporate offices."
Site Manager, Jansen van Nieuwenhuizen, said: "We first started work on the building in 2017 and will complete the work mid this year. My role has a strong focus on the quality assurance, as well as helping to ensure the health and safety of all our people working on site."
"What I like most about this project is the people that I work with and the building itself. The installation was a new design – it's a high rise building which I've never done before, so I'm happy with that! Not to mention the view of Auckland from the rooftop!"
The fit outs will conclude later this year, and the team will continue to maintain the building for the next two years.