Wellington Field Device Maintenance
06/09/2021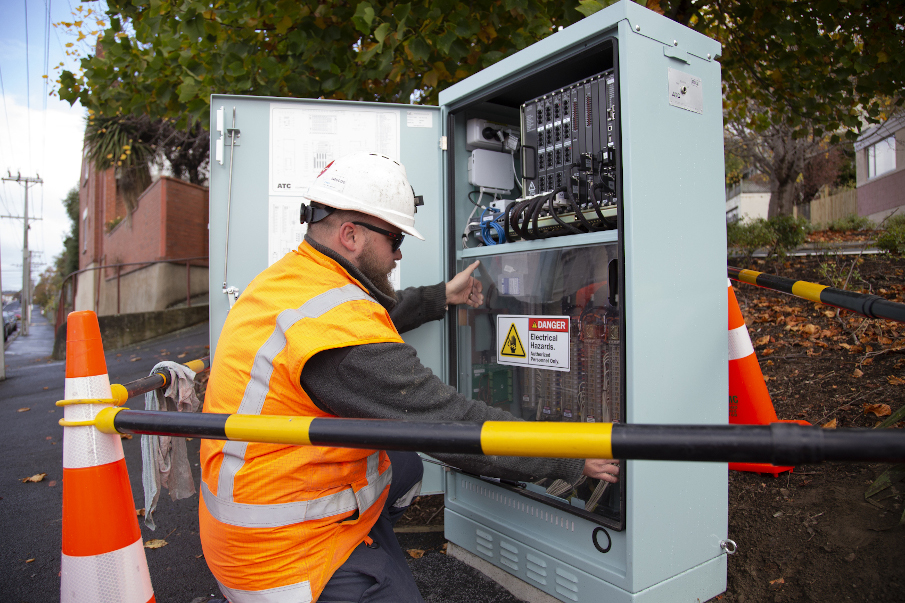 We are the long term maintenance provider for the Waka Kotahi-Transport Agency Contract for the Wellington state highway roading network since 2011.
This contract encompasses the routine maintenance, 24/7 fault response, upgrades and renewals of electronic signage, vehicle detection, electronic lane control signs, and CCTV cameras including the management of the DvTel control system and traffic count sites with inductive loops, radar and video detection.
We have also recently taken over the maintenance of Metservice assets in Rimutaka. A large variety of data connection types from cellular, radio, third party ADSL/VDSL and fibre installation, client owned fibre and wireless links.
Downer provides maintenance, CAPEX renewals, callout, emergency response, technical design consultancy, and develop asset management plans. The only part of the contract we do not carry out is the provisioning of the third party communication links as this is under a separate contract. We also drive innovation on vision systems for cameras and do all the configuration of the Video Management Systems for Wellington Traffic Operating Centre (WTOC).
Through this contract we demonstrate the capability of Downer to build, maintain, and innovate on complex widely distributed network assets using a variety of evolving technologies to connect to the client systems. This experience also demonstrates our capacity to maintain a large number of assets across a geographically diverse area and challenging traffic conditions (Central Wellington).
The diverse locations of the assets and high traffic volumes on major roads such as State Highway 1 means the access to these assets are complex requiring coordination between several parties, including traffic management and roading contractors. Therefore, some assets are only maintained or renewed at night.
A critical aspect to this contract is maintaining the CCTV network availability because you cannot effectively manage what you cannot see. This contract has 10-20 camera faults a month and due to the connections makes meeting response times important. We operate a 24/7 roster with the cameras displayed on multiple screens within the office. This visibility allows our team to check the cameras through the day and immediately dispatch resources.
We have undertaken several capital projects that have included new cameras and various signs such as VMS and queue detection systems. Downer has collaborated with the Waka Kotahi-Transport Agency to deliver difficult projects such as the Churton Park camera installation. In this case, the camera was installed exactly where the client wanted, even though there was no power supply at the location. We designed a system, which used street lighting power to charge batteries overnight, which powered the camera. We also used wireless communications between the remote, camera and another location, which was connected to a wider communications network.
Our Technical Manager developed an innovative solution to install a truck detection and warning system on Rimutaka hill, which warns oncoming drivers of approaching large vehicles on dangerous tight corners. We created a fluid mesh network between cameras. The network allows cameras to communicate with each other and provides Waka Kotahi the visibility of a stretch of road they did not have previously at a fraction of the cost of installing fibre.
We have been working with Waka Kotahi to trial a new risk analysis process for traffic management. For sites that require our technicians to be there for more than an hour the team must complete an electronic form that includes assessing a range of areas such as the road condition, weather, traffic timing, how long they will be there, is it appropriate, and is the set-up distracting to drivers. This was implemented after a review of traffic management processes to ensure that we mitigate the risk to the public and our workers as much as possible from distracted drivers.