Supporting New Zealand's largest-ever transport infrastructure project
03/09/2021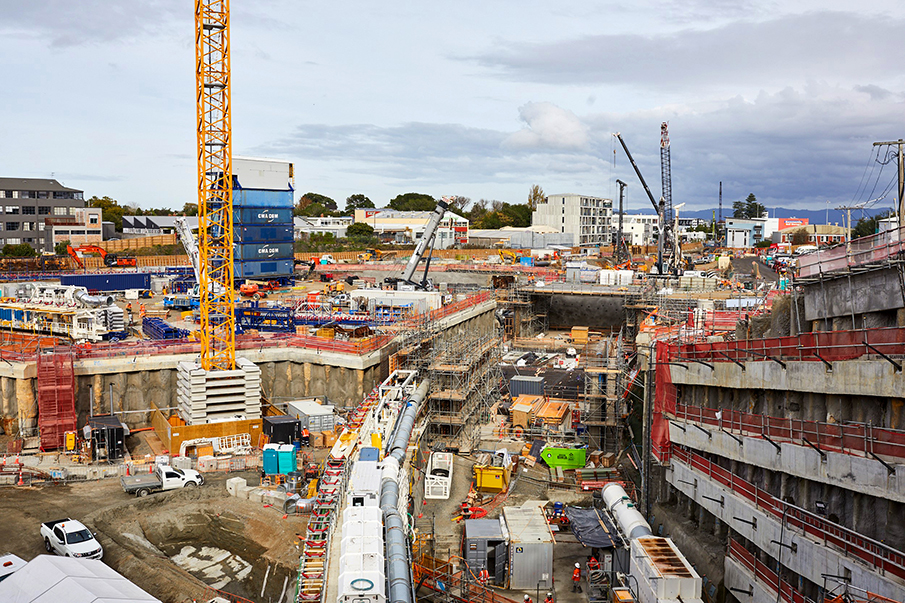 Context/Challenge
The City Rail Link (CRL) is a huge project with an equally huge impact on Auckland's growth and prosperity. This $4.4B project will better connect Auckland's entire rail network and support a growing population – enabling up to 54,000 passengers per hour to travel more easily across the network. With construction consisting of two 3.45-kilometre-long tunnels and two new underground stations, accurate location and mapping of existing key utilities infrastructure was essential to success.
Solution
With such invasive construction activities, knowing where the existing utilities infrastructure is located is essential to success. Our technicians used a combination of Ground Penetrating Radar (GPR) and electromagnetic location (EML) to pinpoint the location of this key infrastructure in advance of construction works.
Key Outcomes
We provided the construction team with full As-Built drawings pinpointing the exact location of critical infrastructure, as well as marking out the construction site with visible markers. This increases safety outcomes for workers and minimises the risk of service strike and disruption during construction.