Mobile Data Capture Unit
12/07/2021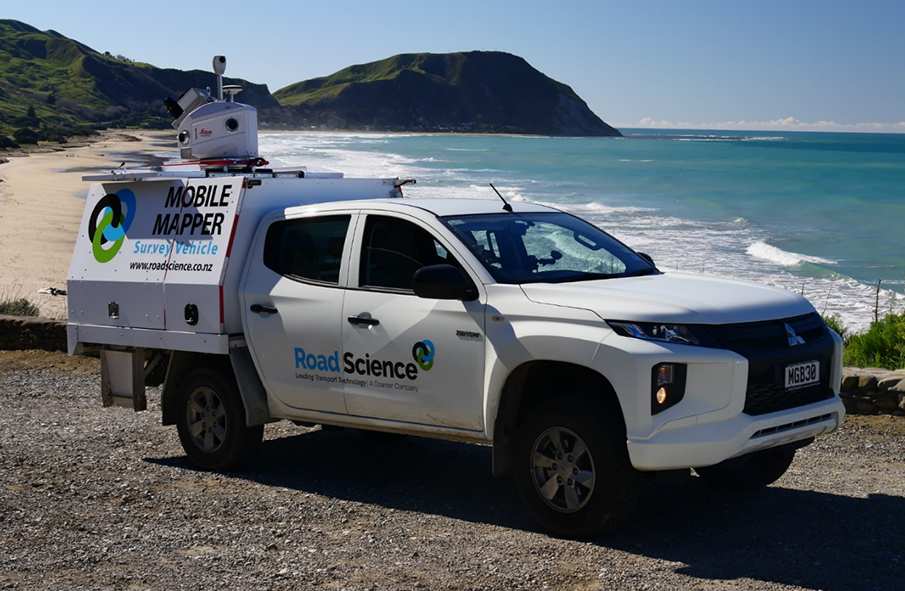 Context
Our staff used to stand on, and around, busy roads to take measurements required for road maintenance programmes. They would typically survey 1km per day. Road Science wanted to be proactive, rather the just compliant, in their health and safety approach, the company has invested in a Leica Pegasus Two Ultimate (P2U) Mobile Laser Scanner from Switzerland which is a precise geospatial tool.
Solution
Working on New Zealand roads is now a whole lot safer thanks to Downer's team Road Science who have devised a way to substantially reduce the time their staff spend in the road corridor.
The team at Road Science invested in new technology incuding one item of which is a high-tech mobile mapper (the only one of its kind in New Zealand) – means 50km a day can now be surveyed from the safety of a vehicle without the risk of staff being hit by passing traffic.
This innovation saw Road Science's Mobile Data Capture Unit win a major category at the 2021 New Zealand Workplace Health & Safety Awards earlier this month for the 'best initiative to address a work-related safety risk'.
Outcome
"The beauty of this machine is that it does a million scans a second while traveling at speed. We've got it installed in the back of a ute. We drive down the road at 80km/hr and for the bulk of the tasks we do in transport and road construction, it picks up this same information, to the same – if not greater – accuracy than a surveyor.
"We can substantially reduce people's time spent in the road corridor and therefore the exposure of people to traffic hazards is greatly reduced."
Carter says by replacing outdated methods and work practices, the Mobile Data Capture Unit has revolutionised Road Science's business. In addition to speeding up the surveying process and reducing health and safety risks, the technology captures comprehensive information that can be re-used over and over again.
"You can go get all the roading information you need but you also get all the signposts, all the safety crash barriers, all the line marking, all the trees, all the power line clearances… it saves having to send a surveyor out repeatedly to do different tasks."