Maintaining New Plymouth roads
06/09/2021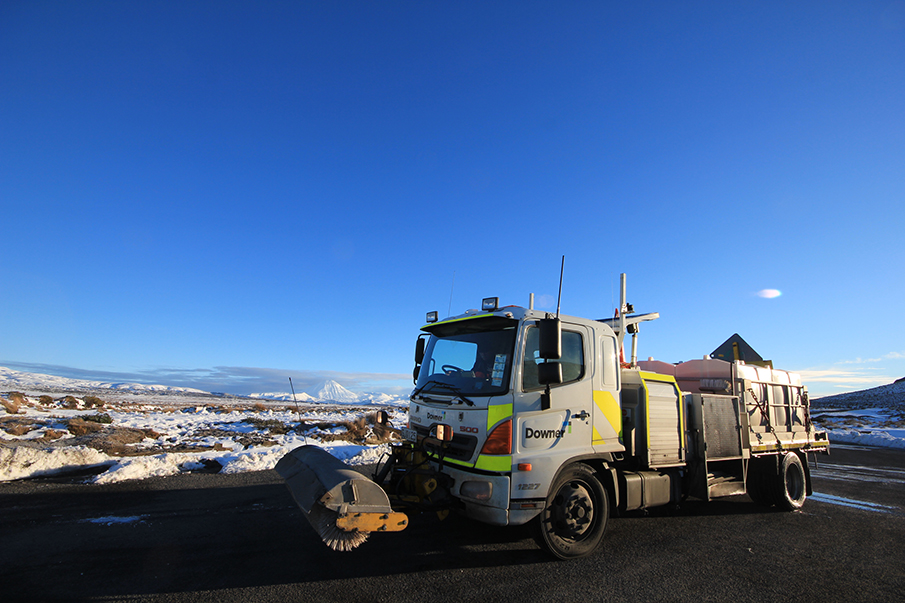 In 2019 Downer signed a 10-year contract with the New Plymouth District Council (NPDC) that is the first of its kind in New Zealand. This is a noteworthy accomplishment because it marks a new approach to collaborative contracting and is evidence of the broader outcomes of government procurement driving better business practices. It embodies mature procurement and a mature provider within a significant shared risk model.
The contract covers urban and rural roads in the district and includes almost all of NPDC's roading activities, facilities maintenance, parks and reserves activities, three waters renewals, and multidiscipline capital projects. This contract sees the amalgamation of roughly 20 individual contracts annually into one, creating significant procurement and staffing cost savings. In the first year alone, Downer has helped NPDC realise approximately $700,000 in savings and support local sub-contractors and building skills in the workforce.
With this contract, Downer aims to generate opportunities for the community and giving young people the chance to get work experience and apprenticeships. This is very much linked to the Council's focus on people and prosperity. We're also flattening the traditional organisational chart that sees sub-contractors reporting to the main contractor. In this model, we have representatives from our sub-contracting partners in the contract management stream, where they have a seat at the table. There has been joint decision-making between the client NPDC, Downer, and our sub-contracting partners from the start.
This contract framework encourages collaboration, working together in achieving the client's objectives while sharing the risks and benefits along the way. Right from the start, Downer worked closely with David Langford, Group Manager Planning and Infrastructure at NPDC, in planning how the relationship would operate and evolve over the coming years.
David Langford, Group Manager Planning and Infrastructure at NPDC says, "Our vision for the new contract was to put our people first and deliver better services for our community. It's great to see our risk sharing approach being delivered with tangible changes on the ground through things like traffic management and the use of bitumen emulsion."
Collaborative contracting
Collaboration is a word that is used a lot in our sector, but often without underlying substance. The relationship between Downer and NPDC is one of collaboration in the true sense of the word. Take it apart, and you see that the word stems from the concept of co-labour, to work together. This contract with NPDC involves a long-term commitment to working together and not just planning and strategising together. Some of the specific examples of how this is evolving after only one year of the contract include:
Co-location and embedding teams: Within six months of the contract starting, we were able to co-locate approximately 12 Council staff members to the same working spaces as Downer staff in a purpose-built office for this contract.
Early Contractor Involvement (ECI): With a model that allows for shared risk, this contract engages the people delivering the work in the early phases and garners their input into what will and will not work. Bringing that expertise in early saves time and money.
Supply chain: With a contract of this size, Downer is including tier two and three contractors, including sub-contractors from our Māori and Pasifika partners. We are including them in the collaborative process and encouraging them to be involved at all stages. This spreads market share while also distributing the workload to provide greater opportunities for involvement from the local workforce.
Gain share back into the community: On an annual basis, we measure target cost against actual cost and share the difference between ourselves and NPDC. Where there are gains, Downer has committed to invest 50% of profits back into the community. One example of how these funds are used is the community traffic management fund. Traffic management for non-profit community events in the district is provided by Downer at no cost.
More information about Plas Mix