Downer is an industry leader in fleet management, providing efficient solutions to our customers.
Our team offers whole-of-life vehicle and mobile plant management. Everything from procurement, lease management, and disposal to scheduled and unscheduled servicing, maintenance, and defect management is covered. We pride ourselves on operational efficiency and pre-eminent service delivery.
Fleet planning
Planning a fit-for-purpose fleet to accommodate project excellence is no easy task. From vehicle supply and contract management to policies and procedures, and ongoing compliance management, we offer a wealth of experience in fleet planning. We know to source the best vehicle isn't just about functions, features, and price. We also take into consideration the potential environmental impact, safety ratings, fuel and maintenance costs. Additionally, we plan policies and procedures for new and existing fleets to ensure all operations and maintenance will be managed rigorously.
Vehicle and mobile plant lifecycle management
Our highly skilled category management team examines and benchmarks the different cost components of running your fleet across multiple dimensions including vehicle type, company division, age, and kilometres. Our focus is on the total cost of ownership, not just the lease rate – uncovering cost savings which could otherwise be overlooked when managing whole-of-life vehicle and mobile plant.
We look after the complete lifecycle of your assets, from design and acquisition to delivery and disposal. During the design phase, we consult with preferred local and international manufacturers to review concept specifications, designs, and initial quotes. From here we finalise the plans and sign off with the manufacturer and operational users. It is key that sign-off is only final once Critical Risk Assessment and Regulatory Compliance is confirmed.
The acquisition phase comes next. We handle everything from acquisition program planning, capital planning, cash-flow, to divesting and disposing of existing assets, making room for the new assets.
Delivery is the most exciting phase, the design has come to life. Assets are delivered into service to end users and training is provided in full before hand-over. We provide continuous monitoring of the asset's performance cost management at agreed intervals. These audits are completed to ensure it is performing as intended. Once the asset is in use, we review with the customer the initial design specifications and ensure it is fit for purpose or if any enhancements to the original design are required for now or any future assets.
When the vehicle or asset reaches end-of-life it goes through an agreed disposal process. This means the vehicle is decommissioned from use and, valued and sold.
Cranes
The Downer Cranes business evolved in 1993 with a fleet of one taxi crane and six site cranes. We have now grown the fleet to 15 mobile and crawler cranes – split between the Auckland and Waikato businesses and our site and crawler cranes are spread throughout New Zealand. Our cranes range from 7 tonne to 130 tonne.
Over the past 28 years, we have also established great business relationships will all the larger crane hire companies throughout New Zealand. This gives us the ability to retain all clientele as we broker cranes over and above what Downer can supply. As this business continues to develop, we are looking to increase our fleet size with another six cranes coming in to the business over the next two years.
We have a very diverse range of experienced crane operators and this also includes apprentice crane operators, this will ensure the further development of our future of the cranes business.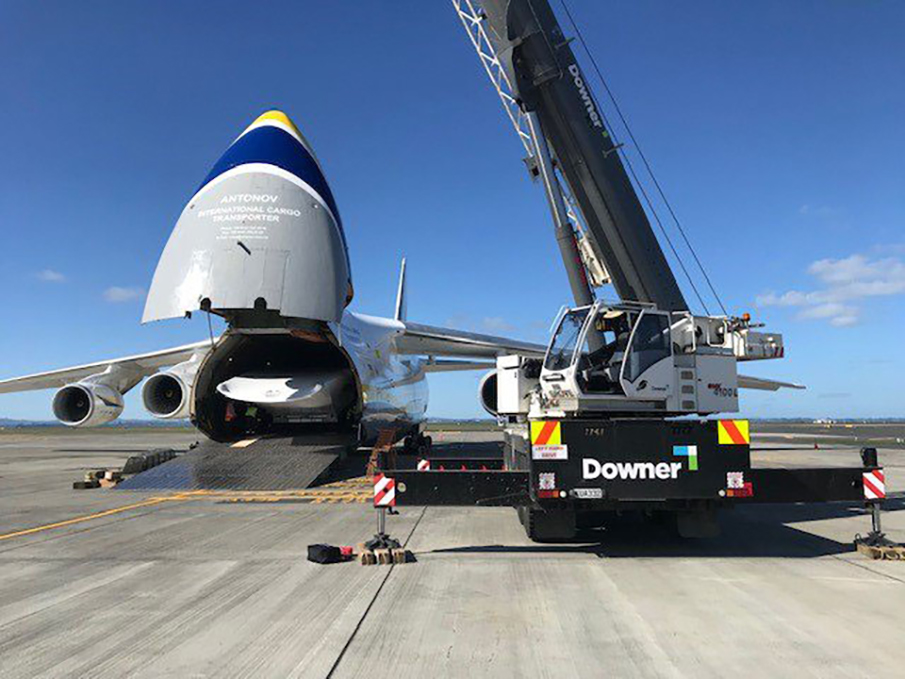 Operations and maintenance
Downer continuously invests in integrated systems to meet the needs of our clients. This includes productivity solutions, in-house management of repairs and maintenance, dedicated driver support for all light vehicles, fleet metrics, including company policy and procedure, and compliance.
We provide accurate and consistent reporting of service requests, reactive works, planned maintenance, and integrated levels of asset data for long-term planning. Downer works in partnership with quality vehicle service, maintenance and repair providers throughout New Zealand, and will source the best-fit provider for business needs. All repairs and servicing packages come complete with access to 24/7 road-side support and relief vehicles when required, minimising down-time.