Chorus Field Services
06/09/2021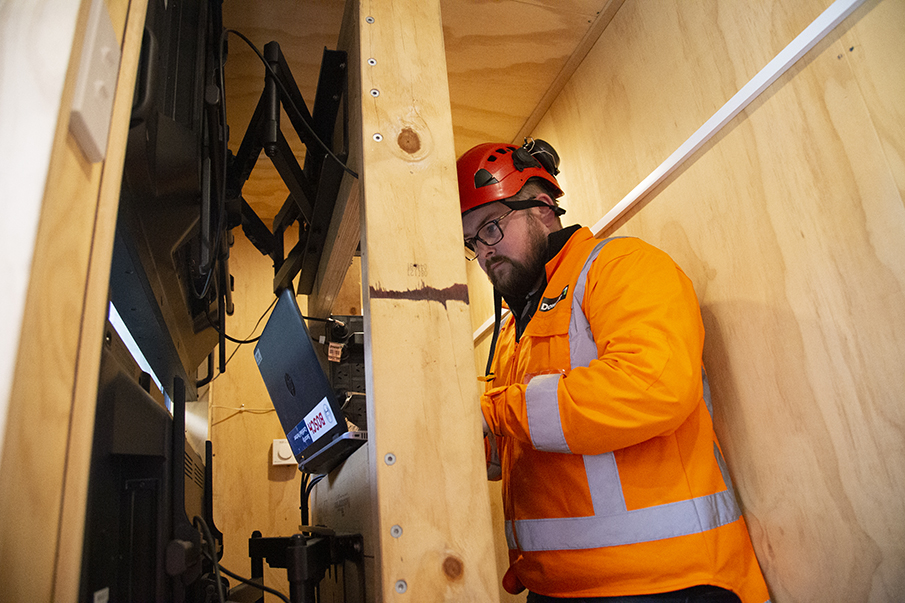 Case study - Chorus Field Services
Context/challenge
Since 2000, Downer New Zealand Limited (and previous Downer entities) has been a leading service provider to Chorus, entrusted with the care and guardianship of its critical network infrastructure and customers. Until 2019, and across most New Zealand (including the Chatham Islands), Downer was responsible for the design, construction, maintenance, installation, network rehabilitation, customer installation activity, logistics, and supply of Chorus' copper, fibre, and radio networks.
The 2019-2022 refresh of the Field Services Agreement (FSA) has a $300M value and provides for the provision of:
Copper and Fibre Field Services including Cable Locations
Reactive maintenance of Inside and Outside Plant
Build Services
Network Maintenance Routines (NMRs)
Proactive Maintenance
Provisioning Services outside of UFB areas.
Solution
The Downer Telecommunications business provides an end-to- end solution encompassing all telecommunications disciplines, with over 700 field technicians. We deliver over 300,000 service management requests per year for Chorus and their customers. The range of field technician experience and skills are tailored to the requirements. It includes a mix of multi-disciplined telecommunication technicians, registered electricians, customer premises installers, mobile riggers, HVAC technicians, and fibre installers. This enables Downer to provide a cost and time-efficient solution to meet the customer requirements.
High Levels of Service: Downer and Chorus have a long-termrelationship, having worked together to deliver a level of service that enhances the overall experience for Chorus and their customers. A Governance Management structure with a high degree of collaboration has led to a relationship that enables a working model of continuous improvement. This is built on defined roles and responsibilities and a mature commitment to a collaborative engagement.
Dispatch Services: The National Work Management Centre (WMC) supports the day-to-day delivery management and reporting in conjunction with the National Field Operations and National Programmes Teams. The WMC has three operational teams comprising 120 people supporting New Zealand's critical infrastructure on a 24/7 basis. The WMC also supports multiple industry sectors outside of Telecommunications, such as Water, Transport and Facilities Management.
The WMC handles over 80,000 new service requests/transactions, 160,000 calls, and 20,000 email transactions per month. It facilitates maintenance and connect activities across the wider Utilities business structures. The WMC also coordinates major events and restoration activities across NZ critical infrastructures taking responsibility for resolution tracking, safety, and communications.
Key Outcomes
Consistent performance: The Downer management of this contract has consistently achieved the contracted targets to maintain a high level of service for Chorus and their customers. A structured approach to Governance, supported by Downer leadership, with an effective field force delivery, continues to support the current performance and proactively address challenges as they occur.
Strong Emergency Management Response: As a result of the Kaikoura Earthquake in 2016, Downer enacted our Emergency Response Preparedness Plan for Chorus in Wellington. Chorus awarded our Earthquake Response Team with the Cyril Basset Award at their Service Person of the Year Awards based on our prompt and effective support. The Cyril Basset award is named after the only New Zealander to be awarded the Victoria Cross in recognition of his dedication to duty in Gallipoli in laying a telephone line under heavy fire. Chorus uses this award to recognise extraordinary efforts and commitments to duty in the Telecommunication industry.
Essential Service Delivering During COVID-19 Alert Level 4: In April 2020, we deployed our teams utilising strict safety protocols to complete 463 reactive maintenance work orders during the COVID-19 Level 4 lockdown. We worked with Chorus to identify essential activities, with an additional 1,300 planned maintenance activities (in addition to the 463 reactive works orders also completed). This achievement enabled us to minimise any impact on other planned non-priority maintenance scheduling after the cessation of Alert Level 4.