Substation Roof Replacement
13/05/2022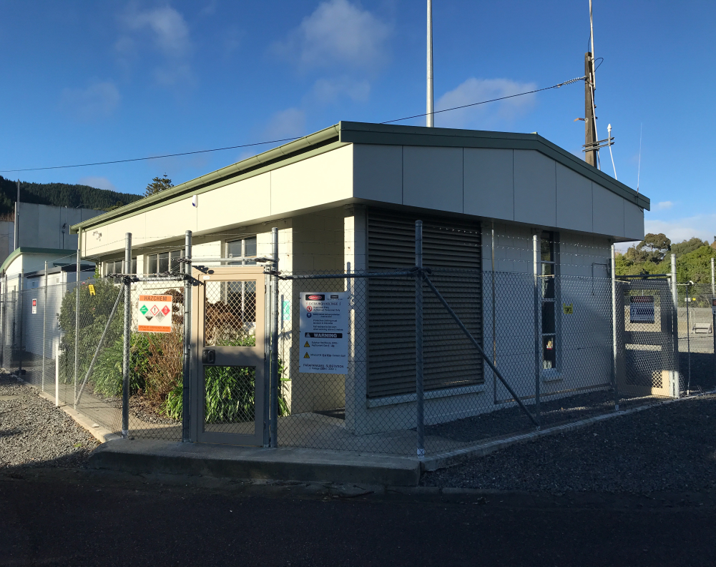 Overview
Downer Energy was requested by Transpower to replace the roof on their main control building at the high voltage Paraparaumu Substation on the Kapiti Coast, north of Wellington. The existing iron roof had reached the end of its serviceable life and was at risk of failing. Any such failure would have allowed water ingress through the roof down onto the sensitive electrical equipment operating in building.
Downer completed a design and build works package which ensured the roof was replaced in a safe manner with no water or dust ingress while the building remained fully operational.
Challenge
Various challenges were encountered during the project. Firstly, the control building needed to remain fully functional and operational while the roof was being replaced. This presented challenges with working near and above sensitive electrical equipment. Dust and water contamination also presented a challenge as both of these had the potential to affect the operation of the control building. Lastly, as the control building was a number of years old, asbestos was detected through an initial site survey. This needed to be made safe before any construction activities could commence.
Solution
During the design phase Downer identified an option to construct the new roof over the top of the existing roof. This helped with preventing dust and water contamination and provided a safe working platform for the construction crew building the new roof.
Additionally, the control building was fully scaffolded and enclosed in white "shrink-wrap". This also assisted in preventing water ingress and allowed for construction to continue in all types of weather. While scaffolding a building may seem simple, erecting a large conductive structure in a high voltage switchyard presented various temporary works challenges which were successfully overcome.
The presence of asbestos was safely managed as part of a collaborative approach with Transpower's asbestos panel removalist. This approach allowed works to continue while the risk of asbestos was being managed at all times.
Outcomes
The project was designed and constructed successfully to budget and programme scope. There was no dust or water contamination identified in the control building during or after the works, and the building remained fully operational during the construction phase.