Lilyworld Cafe, Garden Bar & Event hub now open!
14/02/2022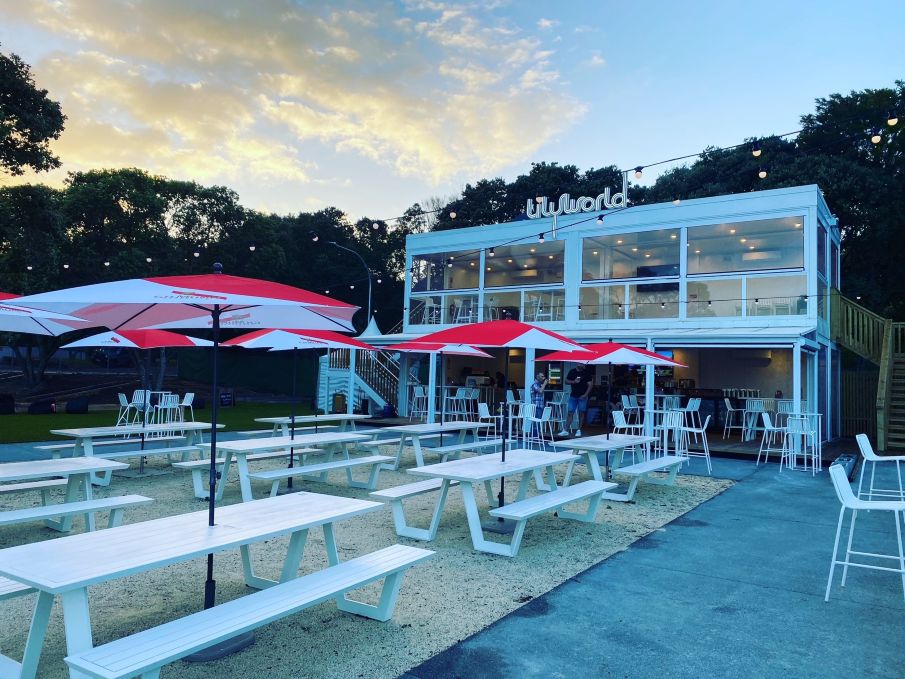 Our Epicure team at Mt. Smart Stadium opened the doors to the brand new Lilyworld Cafe, Garden Bar & Event hub!
Named after the original Pasifika stage at Big Day Out, this awesome new venue has got everything you need for a big day out.
With an epic garden to enjoy the awesome weather Auckland has been having (minus the recent cyclone) you can also play a game of beach volleyball or outdoor table tennis, watch some sport on their huge LED screen and play 9 holes of Mini-golf or do some hot laps on their amazing go kart track.
Located onsite at the stadium in Penrose, check out everything the new bar has to offer. You'll find the entrance through Gate E, on Maurice Road.