Downer awarded field service contract with Chorus in NZ
04/02/2022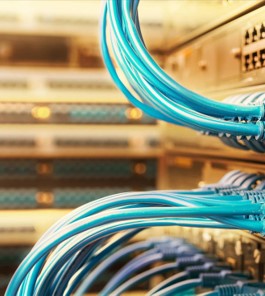 Downer EDI Limited (Downer) announced today it had been awarded a new three-year contract to provide field services to Chorus.
Chorus is a leading provider of telecommunications infrastructure throughout New Zealand.
Under the new Field Services Agreement (FSA), which commences 1 April 2022, Downer will continue to provide services in the lower and upper South Island, Wellington, Eastern and Western North Island and Bay of Plenty. Scope of work will include network maintenance routines, cable locates, build services, copper and fibre maintenance and provisioning services to Chorus' residential and business customers.
In addition, Downer will now also provide UFB Connect services throughout the South Island.
The Chief Executive Officer of Downer, Grant Fenn, said Downer was proud to be a long-term partner for Chorus, supporting them in the build and operation of their national Ultra-Fast Broadband network.
"Downer has extensive experience and expertise in the telecommunications sector in Australia and New Zealand," Mr Fenn said.
"We look forward to continuing to work closely with Chorus, supported by our delivery partners, to provide end-to-end technology and communications solutions for the benefit of New Zealand communities.
"With a lot of Chorus' Ultra-Fast Broadband construction work coming to completion, Downer is now transitioning to delivering Chorus' operation and maintenance services. We are committed to enhancing Chorus customers' experience as they connect to the network or have faults repaired."
The CEO of Downer in New Zealand, Steve Killeen, said the new contract was testament to the people who had successfully delivered services to Chorus over the past 11 years.
"Downer and Chorus share common values, which has helped build a long-lasting and collaborative relationship over the past decade," Mr Killeen said.
"Downer is committed to a culture that supports all our people and we will work closely with Chorus to successfully transition both new and existing resources to the new FSA."
For further information please contact: Helene Toury, General Manager Reputation and Business Excellence for New Zealand