Spotless supports Six60 success in milestone event
27/04/2021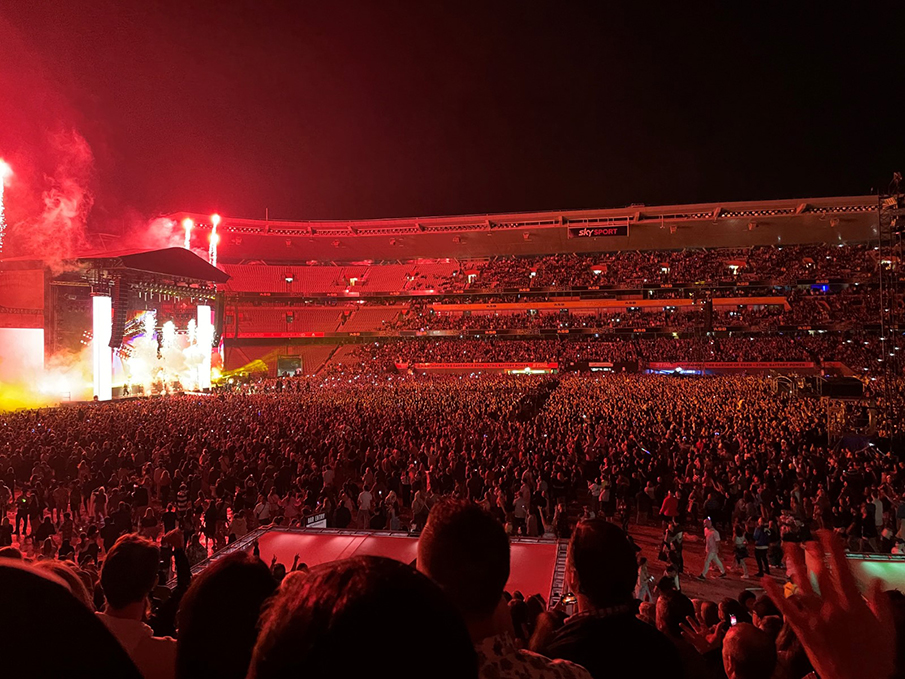 We were proud to be part of an exciting milestone for Auckland's Eden Park Stadium on 24 April. 50,000 people gathered to the stadium to attend the venue's first-ever concert, headlined by popular local band, Six60.
Our Spotless team supported the event with our hospitality and catering services to help keep fans well-fed and hydrated.
National Manager, Hospitality & Soft Services, Jason McMenamin, said: "We have been partnering with Eden Park Catering for 17 years to cater for large rugby and cricket matches at the stadium. Logistically, the set up for the concert was quite different to what we would normally do, and our team did an awesome job planning for the event."
Leisure, Sport & Entertainment (LSE) Director of Catering, Paul Marquardt, said: "The team at Eden Park transformed the rugby field into an amazing dancefloor with four bars.
"To support the event, our Spotless team was responsible for hiring more than 1250 people to run all the bars and retail food stalls on site, offer plated dining for 3500 guests and cater for 75 corporate suites and seven lounges. To add more food options and variety for fans, we also brought in 18 food trucks with different menus.
"The team was excited to be part of such an epic milestone, and I'd like to thank the team for all their planning, hard work and efforts to help make it such a success!"